EFA 2023 Fistball U21 European Championship 4./5. August 2023 in der Schweiz
04.08.2023 – 05.08.2023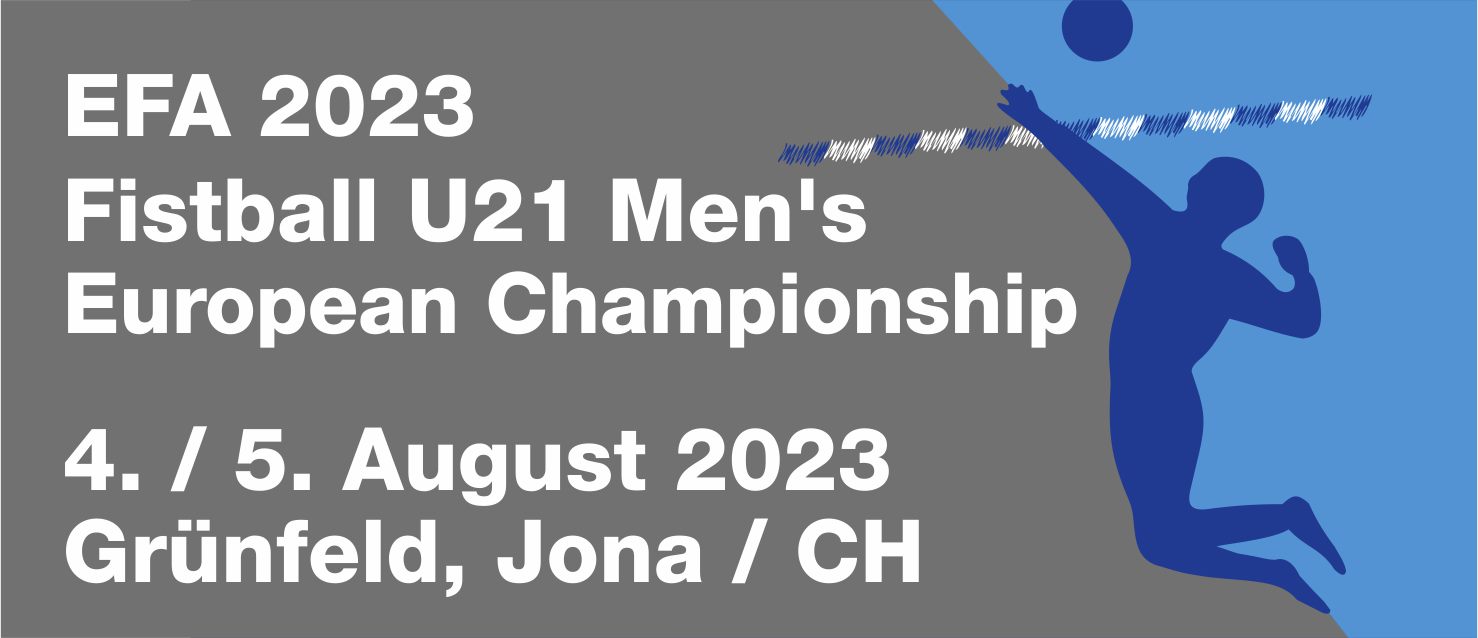 Oberuzwil (EFA-cha)
In den  vergangenen Jahren wurde die U21 Europameisterschaft der Männer parallel zu der Frauen Europameisterschaft ausgerichtet. Dieses Jahr werden die Wettbewerbe losgelöst voneinander stattfinden.
Das EFA-Präsidium hat die Ausrichtung der Faustball Europameisterschaft U21 an SwissFaustball vergeben. Die EM U21 wird am 4./5. August 2023 vom TSV Jona auf der Sportanlage Grünfeld in Jona ausgerichtet! Die EM wird in das IFA Fistball World Tour Major-Turnier, Obersee Masters (Jona/SUI), integriert.
Oberuzwil (EFA-cha)
In the past the Men's U21 European Championship has been held parallel with the Women's European Championship. This year the competitions will be held separately from each other.
The EFA Presidium has awarded SwissFaustball the hosting of the European U21 Faustball Championship. The European Championship U21 will be hosted by TSV Jona on 4/5 August 2023 at Grünfeld in Jona! The European Championship is integrated into the IFA Fistball World Tour Major-Tournament, Obersee Masters (Jona/SUI).