IFA Fistball World Tour: restart in 2022 – registration for hosts and club teams open now!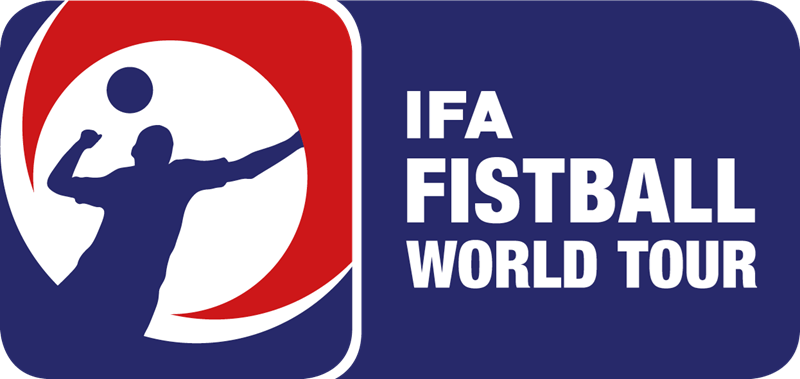 Dear hosts of a World Tour Event, dear club representatives, dear member federations,
After a 2-year break because of the worldwide COVID19-pandemic the IFA Fistball World Tour will re-start in 2022 again.
In the last full edition more than 115 registered club teams and 29 hosts from 5 continents prove that the IFA Fistball World Tour was very successful.
As we try to improve the World Tour step by step and year by year, we once again offer an adopted version to the Fistball community for 2022.
The biggest modifications are which we already implemented in the cancelled World Tour 2020:
Reduction to 3 tournament categories: Major – IFA 500 – IFA 250
Only the best 5 tournament results per team will find their way into the WT ranking
No more downgrading – the category is fix for this season. Restrictions would affect the following year
The quality criteria for the tournament categories in 2022 can also be found in the Tournament registration form below or here: TOURNAMENT CRITERIA 2022
HOST REGISTRATION (until 30 November 2021):
Hosts can register their tournaments from now on until 30 November 2021 by using the following link:
à REGISTRATION HOSTING IFA WORLD TOUR TOURNAMENT ß
Right after this process a full list of tournaments will be published in the Middle of December.
CLUB TEAM REGISTRATION (until 15 January 2022):
Club teams can register for the Fistball World Tour season 2020 until 15 January 2022 by using the following link:
à CLUB TEAM REGISTRATION ß
We are looking forward to a great re-start of the IFA World Tour in 2022.
Together we are Fistball
Winnie, Matsi & Chris
IFA Faustball World Tour: Re-Start in 2022 – Anmeldung für Turnierveranstalter und Clubteams ab sofort möglich!
Liebe Turnierveranstalter, liebe Klubvertreter, liebe Mitgliedsverbände,
nach einer 2-jährigen Pause aufgrund der weltweiten COVID19-Pandemie wird die IFA Fistball World Tour im Jahr 2022 wieder an den Start gehen.
Bei der letzten vollen Saison haben mehr als 115 angemeldete Vereinsteams und 29 Gastgeber aus 5 Kontinenten bewiesen, dass die IFA Fistball World Tour sehr erfolgreich ist.
Wir versuchen, die World Tour Jahr für Jahr etwas zu verbessert, auch für 2022 haben wir einige Änderungen vorgenommen. Die größten Änderungen sind die, die wir bereits in der abgesagten World Tour 2020 eingeführt hatten:
Reduktion auf 3 Turnierkategorien: Major – IFA 500 – IFA 250
Nur die besten 5 Turnierergebnisse pro Team werden im WT Ranking gewertet
Keine Abstufung mehr von Turnieren – die Kategorie ist für 2022 fix. Konsequenzen bei Nichterfüllen betreffen die Folgesaison
Die Qualitätssicherungsstandards für die einzelnen Turnierkategorien 2022 sind im Host Registration Formular aufgeführt oder hier ersichtlich: TOURNAMENT CRITERIA 2022
TURNIERANMELDUNG (bis 30.11.2021):
Ab sofort und bis 30. November 2021 können Ausrichter ihr Turnier für 2022 unter folgendem Link zu einem Online-Formular registrieren:
à REGISTRATION HOSTING IFA WORLD TOUR TOURNAMENT ß
Die vollständige Liste der Turniere wird dann Mitte Dezember 2021 veröffentlicht werden.
MANNSCHAFTSMELDUNG (bis 15.1.2022):
Clubmannschaften können sich für die World Tour 2022 bis 15. Januar 2022 unter folgendem Link anmelden:
à CLUB TEAM REGISTRATION ß
Wir freuen uns gemeinsam mit euch auf den Re-Start der World Tour im Jahr 2022.
Together we are Fistball
Winnie, Matsi & Chris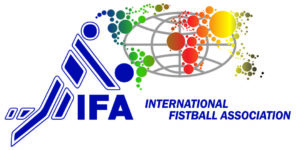 INTERNATIONAL FISTBALL ASSOCIATION (IFA)
Hölderlinstr. 26 | A-4040 Linz | Austria
office[at]ifa-fistball.com | www.ifa-fistball.com
ZVR: 071465855